Bust at Fullest
In a non-padded bra or tank, measure the fullest part of your chest.
Underbust/Band
Next, measure right under your chest where the band sits.
Check My Size
Amelia Pumping & Nursing Crop Cami 2.0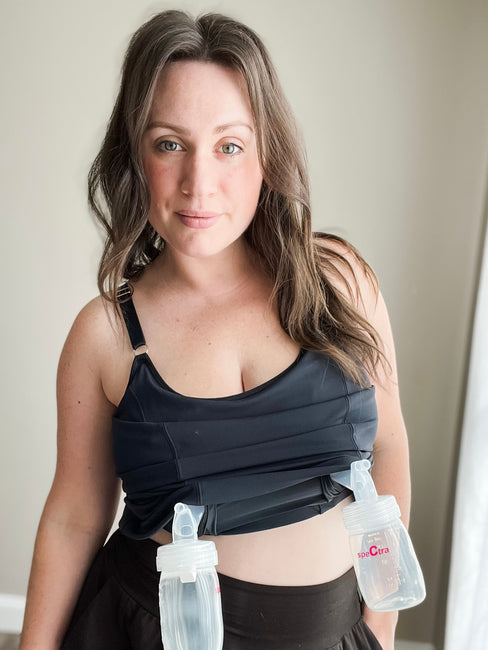 BUSTY Amelia Pumping & Nursing Compression Tank
Ella Maternity, Nursing & Pumping Bralette
BUSTY Ella Maternity, Nursing & Pumping Bralette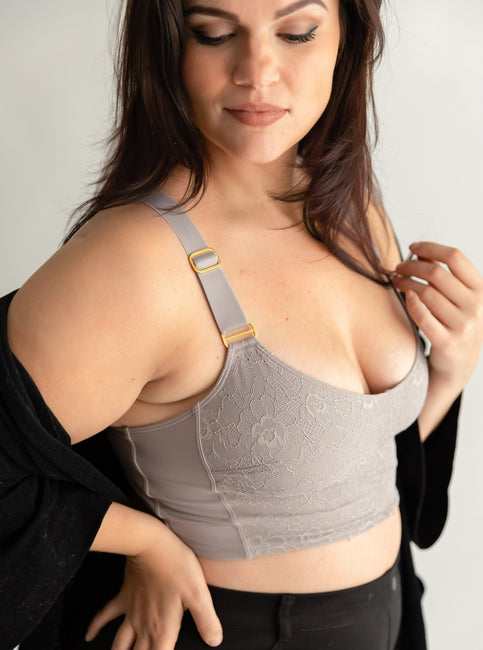 Logan Maternity & Nursing Bralette
Autumn Maternity, Nursing & Pumping Bralette 2.0
Amelia Pumping & Nursing Swim Cami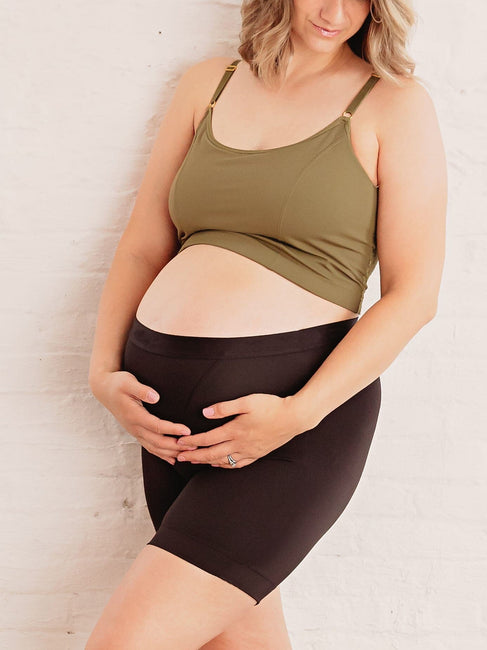 Mia Boxer Short
Our bodies change from pre-pregnancy to postpartum. Let our team of fit experts help size you into the perfect nursing and pumping bra for you. For a complimentary sizing consultation, grab a tape measure and send us an email at support@davinandadley.com
Beauty+Performance
Beth
"I struggled for MONTHS trying to find something that was nursing and pumping friendly that was well designed for my plus size body. In other major brands I was squished and constricted and super uncomfortable. In a few Amazon brands I had to size up 2-3 sizes to get a proper fit but nothing worked super well for pumping.

When I put on my Amelia for the first time I actually had tears of joy. Not only did it fit in my ACTUAL size (and with room for wearables if needed) but I felt BEAUTIFUL in it."
Amelia Pumping & Nursing Crop Cami 2.0
So glad I finally bought this
S.B.
"I have several Amelia camis in the regular fabric. I practically live (and sleep) in them. I am prone to clogs, but these are so smooth I don't have any issues so I rarely wear other bras unless I have to. I'm a 38DDD and got the XL and it fits with room to spare. I don't use cups, but you could definitely fit some in here even with bigger boobs."
Ribbed Amelia Pumping & Nursing Swim Cami
The bra I've been waiting for!
Amelia
"I ordered and received my new Busty Ella a couple weeks ago! I am a G cup usually, probably closer to an H now. I have had such a hard time finding a good quality, supportive, functional maternity/nursing bra. Along comes the Busty Ella and all my problems are solved. AND it's SO CUTE with the lace detail. I can barely wear any of my regular bras for more than a few hours, but I can wear this one all day. Don't hesitate. If you are a busty gal struggling to find the right fit, this is your bra."
BUSTY Ella Maternity, Nursing & Pumping Bralette